Solar Dealer in Allahabad, Uttar Pradesh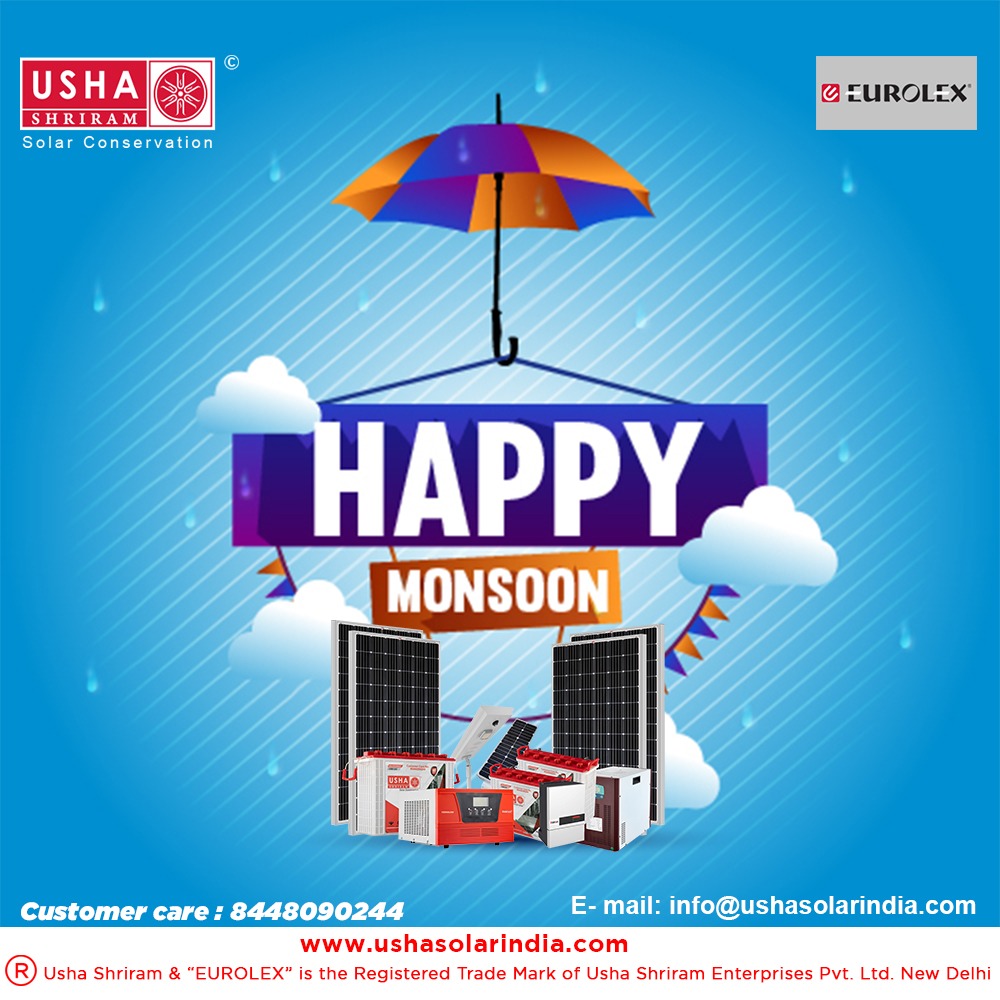 Solar Panel Dealers in Allahabad are doing more business now that people are more aware of how bad the environment is. In India, Usha Shriram is the best brand of solar panels. Contact Usha Shriram if you want to get the best solar panels in Allahabad because we follow the quality standards when we make our solar panels. So, Usha Shriram is the best place to buy solar panels in Allahabad, and we'll tell you why.
Fine Idea to Work with the Best Solar System Supplier in Allahabad
Companies that make and sell solar panels in Allahabad have many different options. But if you desire to save money and choose an effective product, why not choose one that lasts longer? And technologies like solar panel products do need to be long-lasting. So, try to buy your solar panels from the best manufacturer and supplier in your area. As a result, you will get several long-term benefits listed below.
If you buy from the best solar panel manufacturer and dealer company in Allahabad, you will get a product that will last for a long time.
That solar product maker must be selling high-quality products, which is why it's the best in its area.
It will help you get the best deals on solar products.
Using these solar panels saves you money by using less electricity and paying less for it.
The most important things about solar products are that they reduce carbon footprints and greenhouse effects.
A good solar panel dealer will always sell you products that are easy to take care of.
Solar energy is the safest and most reliable energy source, so you don't have to worry about getting electricity or using too much energy.
You can also help save some of the non-renewable energy resources with a small amount of your own money.
Usha Shriram has very advanced ways of making things.
What gives a company the best name? Most likely, it's the quality of their products or services. Usha Shriram is doing a great job at everything it does. During the making process, the quality of the product is decided, and the quality of the service will be the same. All a customer wants from a seller is to do this.
Demand for the Best Solar Dealer in Allahabad, Uttar Pradesh
In any business, customer demand is the main thing that drives lead generation. Because of demand, customers will buy your products independently, and you'll make more money. Undoubtedly, people in Allahabad want more eco-friendly products because of how things are there. Solar panels are the most popular way to get the most energy out of solar energy on the market.
Because of this, Allahabad's best quality solar panel manufacturers have more chances to grow their businesses. Because there is more of a need for solar products. Because of this is causing different companies in Allahabad to start making solar products.
Why should you get the best solar panels in Allahabad from Usha Shriram?
Last but not least, we recommend you choose your solar panel products dealer in Allahabad only after you've looked at all the critical quality factors. Then decide how to finish the deal. Why do we say Usha Shriram is the best company in Allahabad that makes and sells solar panels? Because we put the quality of our work first and our customers second. Because quality is what will bring customers to us, and quality is the only thing that will make them happy. Scroll down to visit some of the essential things about us.
We promise you the best quality possible.
Many customers are interested in how long something will last.
How to keep an eye on quality.
Solar products are very advanced.
Solar cells are safe and easy to use.
Services that deliver on time.
Best after-sale services.
Customer service is available 24/7.
Best prices for high-quality goods.
Contact Leading Solar Panel Supplier in Allahabad
Usha Sriram Solar is the Best Solar Panel Manufacturers and Dealers in Allahabad. For more details and business enquiry call us at +91-8448-090244 or write to us at info@ushasolarindia.com